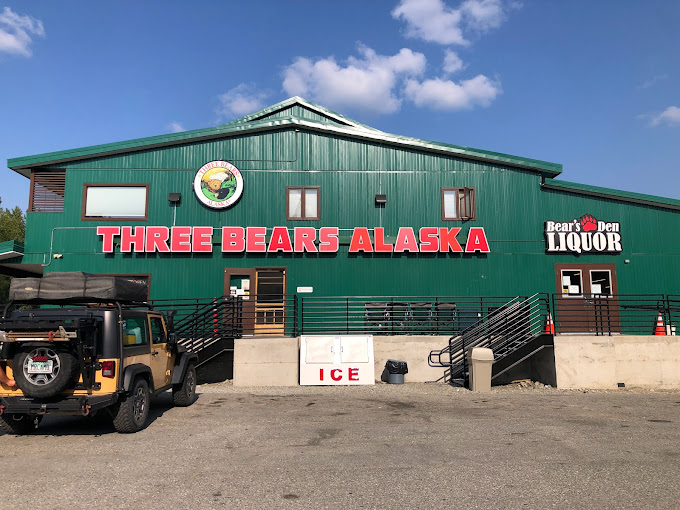 Store Hours: Monday – Sunday: 7:00am – 9:00pm
The Trapper Creek Convenience Store featuring Shell gas, diesel, propane, and the Bear's Den Liquor Store. The Convenience Store provides a nice selection of winter and summer sports incidentals, an assortment of foods to-go along with their delicious and fresh to-go pizzas. A refuse station is established behind the building.
Three Bears 
907-733-1444
 P.O.  Box 13209 Trapper Creek, AK 99683 
Vitus Energy, LLC is an Alaskan-owned, fuel distribution company. Delivering propane and heating fuel along the Parks Highway to areas such as Willow, Caswell Lakes, Talkeetna & Trapper Creek. The Trapper Creek location has a sweet restaurant to enjoy a dine-in or take out meal, grab a quick snack for your road trip or purchase alcohol. Gas and diesel pumps are arranged in the front parking lot where propane is also available. A public laundry facility is located in the building.
907-733-2315
Mile 115.5, Parks Hwy, Trapper Creek, AK 99683