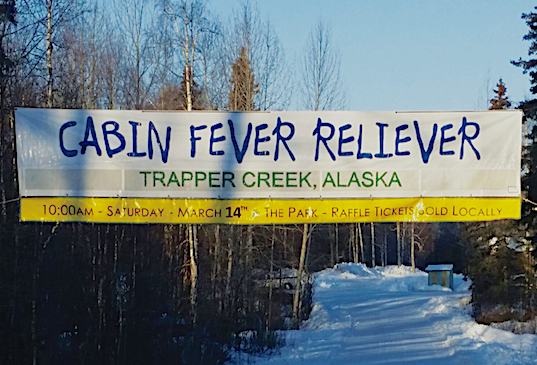 Biennial Cabin Fever Reliever Day
On the 2nd weekend in March, the community of Trapper Creek holds their biennial Cabin Fever Reliever Day. The folks on the Community Services Board and community volunteers plan and pull off a day of fun for every age! We invite everyone to join us in festivities that last the entire day! Wonderful raffle prizes are gathered up from generous contributors before that day and raffle tickets go on sale at various Trapper Creek Sites. For ticket information and a prize list you can contact: Trapper Creek Community Services Assoc. (T.C.C.S.A.) at 907-733-7375
Winners of the raffle are announced the day of the Fever Reliever. This fun-filled, Springtime, fundraising event begins with the raising of the flag and the National Anthem at 11:00 a.m. We have many games, contests for all ages, a ski race on the community trail, delicious food is served hot off the grill. T-shirts will be sold in the Community Building boasting a design created by a local artist! The day will finish up inside the Community Center for the announcement of the raffle winners. The proceeds will go to the Trapper Creek Community Services for the upkeep of the community building, cemetery and grounds improvements.
Biennial Fireweed Festival
This biennial fundraising festival occurs on the 3rd Saturday in July when the fireweed is in full bloom. A full day of family fun is put together with live music on the stage and creative artisan booths boasting local citizens craft talents and delicious food booths. Watch for advertisements about the festival in the Make A-Scene Magazine, flyers around town, and on KTNA and 95.5 radio stations. For details and how to become a musician or vendor please email [email protected] or call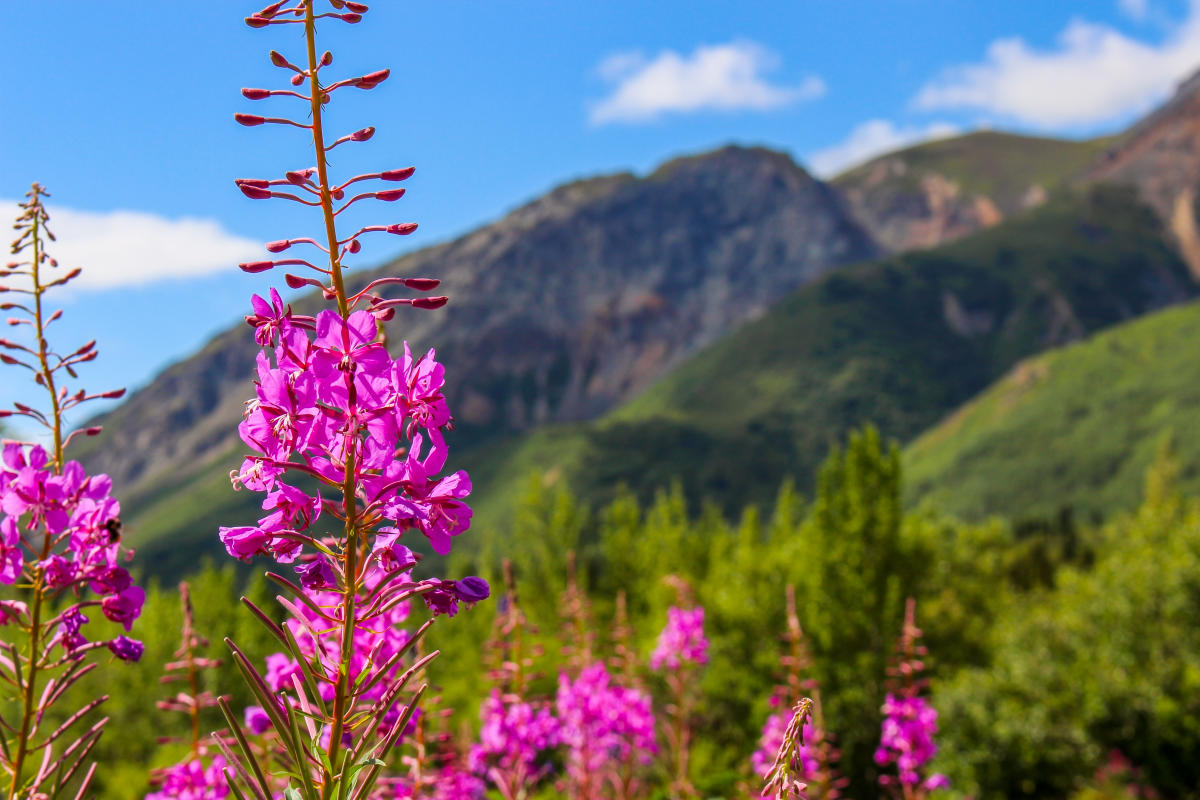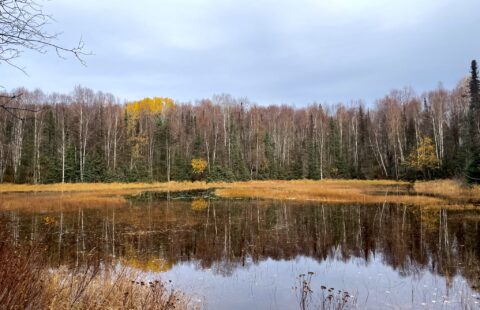 Dale Saunders, one of Trapper Creek's first homesteaders passed away in 2003, willing his 75-acre barley field to the Greatland Trust. The Trust has a management plan to ensure the migrating sandhill cranes have a place to rest and fill their tummies before continuing north to their nesting grounds. This sanctuary is cared for by local Trapper Creek residents and is a beautiful, picturesque destination for the community and tourists alike.